CERTIFICATE OF ACHIEVEMENT & AWARD FOR GOING
'BEYOND THE NORM'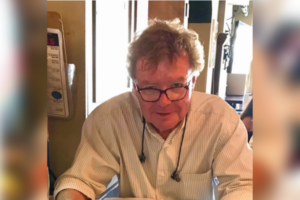 HT Hospitality Training Inc. was founded in 2001 by Norman (Norm) McEvoy and Louise Smith and offers life skills training and job placement in the hospitality industry. The Beyond the Norm Award has been established to continue Norm's legacy and recognize students who have worked hard to complete the training program and who are looking forward to an excellent career in the hospitality industry.
Congratulations from the team at HT Hospitality Training.
Ashwien Moerlie, Cohort 6, 2022
Ashwien: "I have completed the HT Hospitality training course and learned so much from Sohail and Stephanie. Amazing professionals who not only teach you the contents of hospitality, but also make you feel part of their family. It is the same feeling of being home far away from home.  I personally have upgraded myself and have improved my Canadian education and experience through this course. A big thank you to the Ontario Government and Ms. Louise Smith.  The certificates do help with job placements and job hunting and I truly recommend this course to anyone. I improved my skills and feel more confident with the achieved results. Thank you HT Hospitality Team for shaping my future." 
Brian McDonald, Cohort 11, 2022
Mélanie Jocelyne Lentin, Cohort 12, 2023
Mélanie: "HT Training is a great program ! It gave me the knowledge and the tools I needed to go for it in the hospitality industry. I loved the essential skills classes that focused on developing your interpersonal skills and your self knowledge, which is extremely valuable in the workplace. Also, it helped me to know myself better and make the right decisions for my career. I am really happy with this program and I highly recommend it."
Vladyslav Polianskyi, Cohort 18, 2023